L.H.Piyasena & Company (Pvt) Limited
WHO WE ARE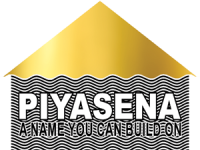 L.H.Piyasena & Company (Pvt) Limited has commenced its operations as a partnership in 1960, as Building Contractors and Engineers and was subsequently incorporated into a Limited Liability Company in 1987. With nearly five decades of experience and reputation and goodwill in the field of construction, L.H Piyasena & Company (Private) Limited, its name is synonymous with building construction, strictly adhering to quality, designs, consistent standards and finish. It has to its credit over hundreds of successfully completed projects in Colombo, both large and medium commercial and residential. Latest, the L.H.Piyasena & Company (Pvt) Ltd has added more scopes to their main line of building construction and civil engineering works and formed subsidiary companies as L.H.P.Ready-Mixed Concrete (Pvt) Ltd in 2003 for manufacturing and supplying of Ready-mixed Concrete and in 2004, L.H.P.Property Development Co (Pvt) Ltd for developing properties and constructing high-rise buildings and managing them.
OUR VISION
To be the premiere construction service provider in the region delivering an exceptional performance to make client's dream a reality.
OUR MISSION
To offer an unparalleled quality service engaged with time and cost effectiveness through modern business methodologies while maintaining a healthy and professional relationship with our valued clients in the long run.
Being receptive to the emerging national need for construction services, the company has captured the favorable opportunities rose with the advancement in the construction industry and currently executes several prestigious construction projects within the country. L.H.P always follows an innovative, superior and sustainable approach in serving its customers and is fully geared and cable of delivering the thriving requirements of the modern construction industry. Taking the advantage of dynamism and vulnerability in the global construction industry the company continued to play a leading role as a preferred building contractor in the domestic region which enables to enlarge its network of customers.
We are an ICTAD C1 registered company which utilize own equipments and machinery in undertaking both local and overseas projects of any magnitude. The company strictly adheres to the acceptable standards of the construction industry to ensure that company is satisfying its customers beyond their expectations. The company is specialized in the areas of architectural and structural Drawings, Engineering work, industrial and interior design and quantity surveying and project management. Due to the professionalism exhibits by L.H.P construction, the company has received distinguish ICTAD awards and accredited by ISO 9001:2008 certifications for its quality management system.
Today L.H.P is a well recognized and successful construction company in the island which serves residential and commercial construction capabilities. The solid foundation and the continuous learning of industry dynamics have lifted L.H.P in a higher position over other construction companies. Our prominent focus would lay on delivering customer satisfaction beyond their expectations and will be the reason of which our customers and partners consider us as a crucial part of their success.
WHY CHOOSE L.H.P
TOTAL QUALITY APPROACH FROM DESIGN TO PROJECT COMPLETION
We deliver a total quality approach in undertaking construction processes from its very beginning to its successful completion of the projects. Engaging the extreme accuracy since the design till handing over will assure the high satisfaction of our customers and it is a proud to mention that we have achieved ISO 9001:2008 certification for total quality management in the construction process of L.H.P
TREMENDOUS EXPERTISE KNOWLEDGE IN THE FIELD OF CONSTRUCTION
L.H.P construction has been operating in the industry for over five decades while being a leading and active contributor in the field of constructions. Throughout this journey the knowledge, experience and learning gathered by us are unparalleled comparing any other construction company. Hence the expertise knowledge we possess may enable us in creating your dream a reality.
THIRD PARTY ASSURANCE
We have been received the recognition from relevant government authorities and business entities for the outstanding performance and contribution for national construction needs. Accredited by ISO 9001:2008 for unsurpassed quality management system within the construction process will provide you the assurance of a recognized third party minimizing the risk involved in the decision.
SATISFYING CUSTOMERS BEYOND THEIR EXPECTATIONS
Construction is a prolonged task. L.H.P aspired in delivering customer satisfaction even beyond their expectations. As a construction company we believe in our contribution and extinguish clients' construction dilemmas through best possible service with extreme accuracy, quality and standards. Thus we are considered as an integral part of their success.
PROFESSIONAL AND TECHNICAL PERSONNEL RESOURCES
L.H.P is comprised with pool of expert personnel who possess a diverse experience in various related genres. A qualitative alliance is crucial for successful completion of projects and holding such capabilities in the organization would be a prestigious asset in catering clients' requirements. Thus the greater professionalism L.H.P owns in its manpower will distinguish us to that of other construction services providers.
COMPLIANCE WITH GLOBAL CONSTRUCTION STANDARDS
We are an ICTAD registered company ensuring the compliance of acceptable global standards in the field of constructions. Every construction project we undertake would undergo a thorough quantity and quality surveys to certify the adherence of the said industry standards which ultimately deliver a well accurate and succeed projects. Hence why we are preferred construction service provider in the industry.
QUALITY POLICY
L.H Piyasena & Company (Pvt) Ltd aims to achieve a sustained, profitable growth through delivering customer satisfaction beyond their expectations. We are passionately dedicated to provide high quality products in maintaining excellent customer relations.
Engaging an unparallel quality to our products and services through welcoming environmental dynamics and emerging customer needs, enabled our company to act as a competitive benchmark in term of quality in the construction industry. This would not be possible without the impeccable contribution of competent employees who are passionately willing to delight customers with the great leadership from the directors.
As a leading player in the field of construction, we always follow a professional approach in delivering customer needs and expectations while adhering to the acceptable global construction standards. Our philosophy is to maintain and achieve continuous improvements in delivering an unparalleled quality product and services with appreciation of customer requirements within the budget.
Quality is a measure of excellence. It's a changing factor. Our dedicated staff and their commitment to continual improvement will aid us in maintaining the unparallel quality in the long run of the company. Quality is the assurance ticket for customers and future of our business.
SERVICE
BUILDING CONSTRUCTION
Being a pioneer construction service provider in Sri Lanka since its establishment of 1960 L.H.P is developing a world class township with unparallel quality. With its excellence in catering to customer service while strictly adhering to globally accepted construction standards we are highly specialized in this field of constructions. The diverse pool of manpower was a pillar of strength of our company who passionately aided in embracing the current position of L.H.P where we are capable of undertaking construction projects of any magnitude.
READY-MIX CONCRETE
LHP Ready-mixed Concrete (Private) Limited is a member among the L.H.Piyasena Group of Companies which associates the operations in the supply of ready-mixed concrete to the partners in Construction Industry. With the delivering of exceptional and comprehensive services over the past few decades, today the company is in the forefront as a supplier of ready-mixed concrete industry. All precautions are taken to ensure strength and durability, and to prevent stiffness when transported over long distances hence L.H.P name synonymous with reliability, durability and credibility.
PROPERTY DEVELOPMENT & REAL ESTATE
Real estate or property development is a versatile business opportunity. The L.H.P Property Development Company (Pvt) Ltd is specialized in presenting real estate services in Sri Lanka. The Mount Court Apartment Complex at Mt Lavinia is the inaugural and maiden project approved by Board of Investments in Sri Lanka (BOI) and floated by the newly incorporated LHP Property Development Co (Pvt) Ltd.
METAL QUARRIES METAL AND ALLIED PRODUCTS
Metal Quarries and Supplying of Metal and Allied Products
Crushing, Mining, Quarrying and aggregate is another scope of L.H.Piyasena & Co(Pvt)Ltd. and its serving the industry for past two decades, meeting the needs of ever widening industry.
INTERLOCKING PAVING STONES & CEMENT BLOCKS
Manufacturing, Supplying & laying of interlocking paving stones & cement blocks
Driven with perfection ,L.H piyasena and company (Pvt)Ltd has engaged in manufacturing supplying and laying interlock paving stones and cement blocks and allied products
MOULDING, PLASTER BOARD PRODUCTS
The Company provides fittings and turn-key solutions to the construction industry and specializes in providing Plaster Ceilings, Moldings and Plaster Cornices which can enhance the grandeur of architecture. Developing under a fully equipped division with the aid of modern techniques will provide the quality assurance for customers regarding our products.
DESIGNING & FIXING OF STAINLESS STEEL PRODUCTS
Designing & fixing of stainless steel product
Be it an office complex, supermarket, auditorium or residencies L.H Piyasena & Co(Pvt ltd provides a touch of classy elegance to any interior design. specially design for optimum strength these stainless steel railing feature enhanced the durability, low-cost maintenance and competitive price.
PROJECTS
L.H.PIYSENA & CO.(PVT)LTD.
No:151, Nawala Road,Narahenpita,Colombo 05,Sri Lanka.
+94 112 580 524 | +94 2589082
(+94) 112 500 819 | (+94) 236 8000
info@lhpiyasena.lk
PAVING STONE SHOW ROOM