Three Sinha – www.threesinha.LK
The go to name for your Home Improvement Needs
Founded in 1968, Three Sinha, a household name in Sri Lanka, has an impressive 52-years legacy of partnership with our customers, solving their toughest problems in the construction industry. We are proud of our reputation as a solution provider and as an innovator in the market. Our corporate culture is based on dedication, respect, and continuous improvement. We have ventured into diverse areas in the construction industry such as Steel Building and Roofing, Roller Doors and Roller Shutters, Steel and Aluminum Fabrications, Stainless Steel Railings, etc. At Three Sinha, we have a clear vision for the future and understand how to react to the ever changing environment. Our goal is to provide customers with the most convenient and effective source of basic, high-quality pre-engineered and pre-fabricated steel buildings and related construction products. We develop or acquire relevant information, engineering know-how, state-of-the-art manufacturing techniques, and delivery systems continuously. Our Success is measured by how well we satisfy our customers' requirements and their success.We are committed to remaining accessible and responsive to them. In order to be better prepared to serve our customers, Three Sinha is investing in its employees, internal processes, tools, and business systems. We are strengthening our existing core competencies as well as investing in the development of new capabilities to meet the increasing demand of our customers.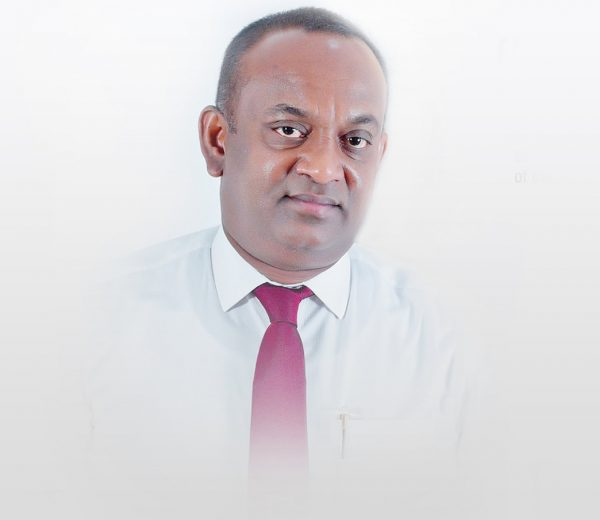 Three Sinha strives to be recognized as an employer of choice and has established programs designed to attract and retain a highly skilled and motivated workforce. Our people are our greatest asset. We are working as hard as we can to give you the highest quality products, the best value for your money, the most convenient way to shop, and the strongest security possible. Buy your construction requirement from Three Sinha. It is the right choice.
Our Vision
Three Sinha Group is committed to providing with continuously improved means, strategies and products that will help to improve the net worth in business accomplishments, enhance family security and help to create prosperity to the lives of our patrons, whilst enjoying ourselves in the process.
Our Mission
Three Sinha Group constantly strives hard to be the most creative and sustainable solution provider in our lines of business. We are engaged in steel buildings and roofing, roller doors and roller shutters, steel and aluminum fabrications and stainless steel railings in the construction industry.
PRODUCTS
Roller Doors
ZINC ALUM, POWDER COATED
We are the only company in Sri Lanka who manufactures Roller Doors with following specifications27'Feet Width 40'Feet Height 0.60 mm Thickness
World-Class Australian Technology and Workmanship
Remote control – gives you the safety and convenience of opening the door right from your vehicle.
Automatic reversing safety system – prevents the door from damaging your vehicle and protecting your loved ones
Open & close buttons – helps you to set the open/close limits quickly & precisely
Manual pull cord – hands the control over to you, in an event of power failure
Three Sinha Roller Door comes with an Automatic Reverse Function, so if the door comes into contact with an obstruction on its downward journey, it goes back up Automatically. Our doors also include safety features such as panel edge design and end covers in order to prevent finger entrapment between panels
General Features
Safety: The door will automatically stop and reverse when obstructed.
Speed: The door moves 20cm per second
Guarantee: 10years for the panels 2 years for the motor
Silence: Soundless Operation (safe nylon poly belt beading at the edges).
Appearance: Powder-coated exterior which enhances the elegance.
Ventilation: Option for ventilation holes on panels
Services: Prompt after-sales services at any time
Dual-mode: Remote control (approximately 3m). In the event of power failure, it can be easily operated manually
Strength: High Tensile powder coated Zinc Alum panels bearing a thickness 0.60mm
Colors: Choice of eleven colors
Technical Details
1. Anchor Bracket
2. Center Pipe Bracket
3. U Bolt
4. Center Pipe
5. Anchor Tube
6. Installation Bracket
7. Drive Unit
8. 6P 3R Cable
9. Control Box
10. Lock shaft
11. Lock
12. Letter Box Plate
13. Spring Clip
14. Spring
15. Drum Wheel
16. Weather Seal
17. Pulley
18. Plastic Spacer
19. Nylon Pulley Glide
20. Manual Release Cable
21. Stainless Door Guide
22. Chain pulley direction fixing screw
Cross Sectional Views Of Paint Coating
5. Font Top coat 25 Microns Regular
4. Polyester Paint
3. Corrosion Inhibitive Primer
2. Conversion Coaling
1. (AZ150) Aluminum Zinc Coating
0. Base Steel
1. (AZ150) Aluminum Zinc Coating
2. Conversion Coaling
3. Corrosion Inhibitive Primer
4. Back Coat — Microns Epoxy Primer
5. Back Top Coat 10-12 Microns Regular
Smart Features
Automatic reversing safety system – prevents the door from damaging your vehicle and protects your loved ones
Remote control- gives you the safety and convenience of opening the door right from your vehicle
Open & Close buttons – helps you to set the open/Close limits quickly
Manual pull cord- hands the control over to you, in an event of power failure
Available in colors and sizes of your choice
Speed -20cm/sec
Other- noiseless and ventilation holes
Robust design withstands winds & rough handling
Advanced Features – Optional
1. Manual Switch
2. Wireless Switch
3. Key Pad
4. Finger Print (BMS)
5. Car Visor Remote
6. Push Type
7. Photocell Basic
8. Touch System
9. Photocell Smart
10. Photocell With LED Lamp
11. Photocell With LED Lamp & Receiver
Address​
Three Sinha Industries (PVT) Ltd,
448, Nawala Road
Koswatta,
Rajagiriya.
Email
marketing@threesinha.lk
Call Us
+94 11 7 65 65 65
+94 76 8 65 65 65